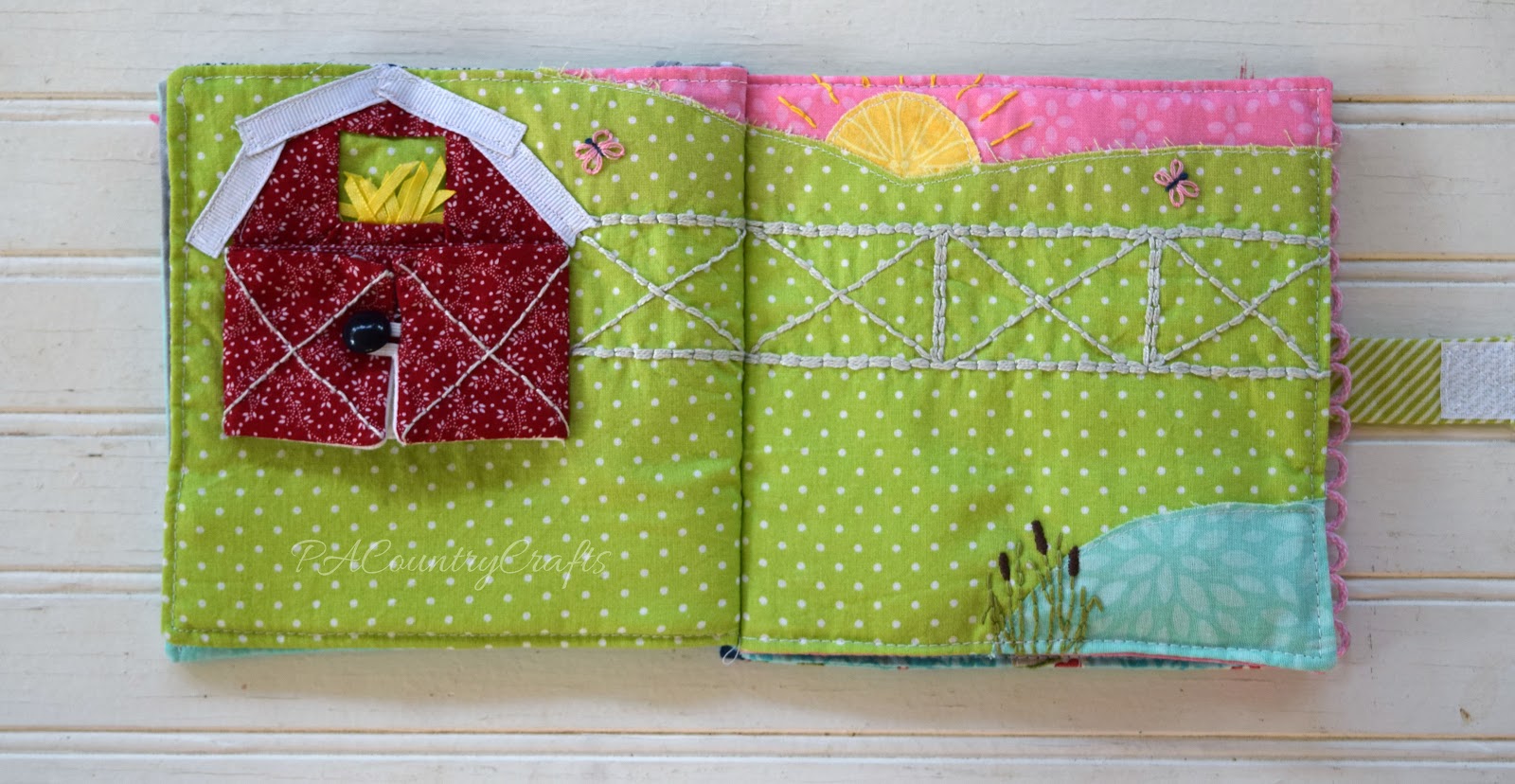 On our little farm, spring means lots of new baby animals. I wanted to reflect that in the spring quiet book, too. I came up with this little sunset farm scene and tried out some different applique techniques. I hand embroidered the fence and some details, then sewed on the barn.
I was going to make felt animals, but this was easier and faster. They are cute and she has fun with them.
The top of the barn has yellow ribbon "straw" and the roof is made of white grosgrain ribbon.
I was going to add even more details, like a mud pit for the pig, but I stopped myself because I wanted to finish the book.
I can't believe these are the first farm pages I have done!
You can see the rest of the spring quiet book pages by clicking on the image below: