Tested and approved Pinterest recipes perfect for summer cooking!
Read More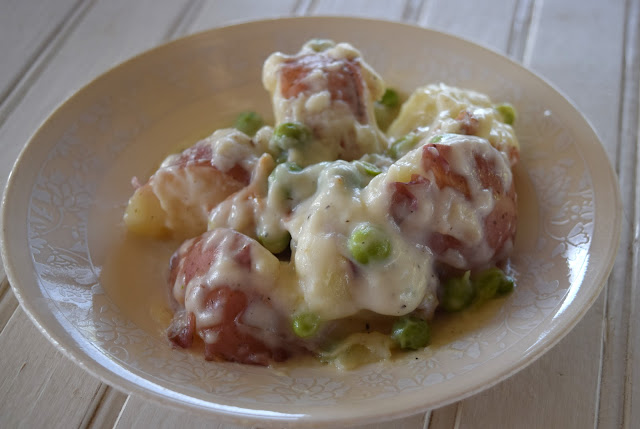 I LOVE PINTEREST!
When I am menu planning, I like to look for new recipes on Pinterest. I never know if they are going to be good or not, so I like to hear from other people that they have tried it and liked it. So, I thought I would share some of the recent recipes I have tried and liked!
Last night I made grilled honey mustard chicken (I didn't have dijon and had to use regular mustard) and it was great! (Well, to be honest, the grill ran out of gas and it took a lot longer to make than it should have, but that was not the fault of the recipe. #keepingitreal)
I also made creamy potatoes and peas. We have a few peas in our garden so I thought this would be a nice recipe to try. I added bacon as one commenter suggested, but you couldn't really taste it, so I felt like it was wasted bacon.
Other things I have tried and loved...
Pioneer Woman's Cheesy Cauliflower Soup. This was awesome! I usually make soup on Thursday nights during the fall and winter. I think this is a nice, lighter alternative to potato soup.
Skinny Turkey and Wild Rice Soup. We raised our own turkeys last year- one of them was 30 pounds! The others were 17-27 pounds and I had to get creative with the leftovers. This soup was the ticket! I have even frozen it- we ate some yesterday for lunch. I don't usually add the half-and-half. Sometimes I add a little milk, but it doesn't need it because it is already creamy and delicious!
Monte Cristo Sandwiches. If we have ham lunchmeat, this is one of my go-to-last-minute suppers. I had never even heard of these sandwiches before, but we love them!
Taste of Home's 40-minute Hamburger Buns. I made these a few weeks ago when we wanted burgers but didn't have buns. I usually do pretzel buns, but I was in the mood to try something new. I did let mine rise a little longer- maybe a half hour or so. They turned out great! Not too dense, which I was worried about with less rising time.
Have you tried any new recipes lately? I would love to hear about it! I can also add you to my Pinterest Check-Offs board if you send me your e-mail address. :)